Clear Correct Braces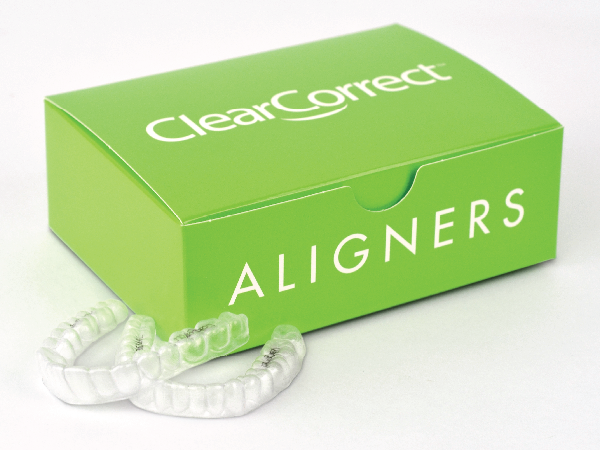 If you're a good candidate for clear aligners (such as Invisalign), as a great alternative to conventional wire braces we will take photos and x-rays, as well as use a scanner to capture the shape of your teeth. We'll make a series of Clear Correct aligners customized to apply pressure to the teeth that will be moved. We will check your progress periodically (4-6 weeks) and give you new sets of aligners. You'll wear the aligners for at least 22 hours per day, progressing through each step until your treatment is done. Many dental plans do include coverage for orthodontic appliances such as clear aligners. If you meet your insurance company's eligibility requirements, they may cover a portion of the total treatment cost up to a lifetime maximum.
How do Clear Correct aligners work? Watch the video below.